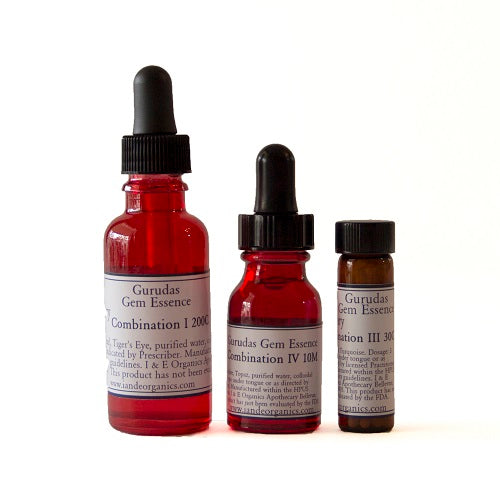 Gurudas Gem Essence ~ Combination 3
Combo 3 - Ruby & Turquoise.
Enables one to release emotional pain and grudges against others. Patience and compatability within oneself and with others develops. One learns to better communicate with others on the heart level, but in a practical sense. This is especially true with people with whom you have previously had difficulties. The heart chakra is opened and the nadis are strengthened.