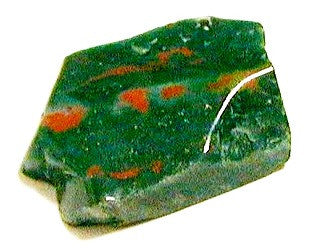 Gurudas Gem Essence ~ Bloodstone (Heliotrope)
Bloodstone (Heliotrope) - Gem immersion method of preparation with Hahnemannn practice of dilution and succussion. 
Generates higher states of consciousness for those whose primary focus is spiritual. Impacts red corpuscles, hemoglobin, capillary action, cell mitosis, and penetration of blood fluids into ductless gland system. Connects the conscious mind directly to the circulatory flows and increases ones ability to send blood to specific parts of the body.