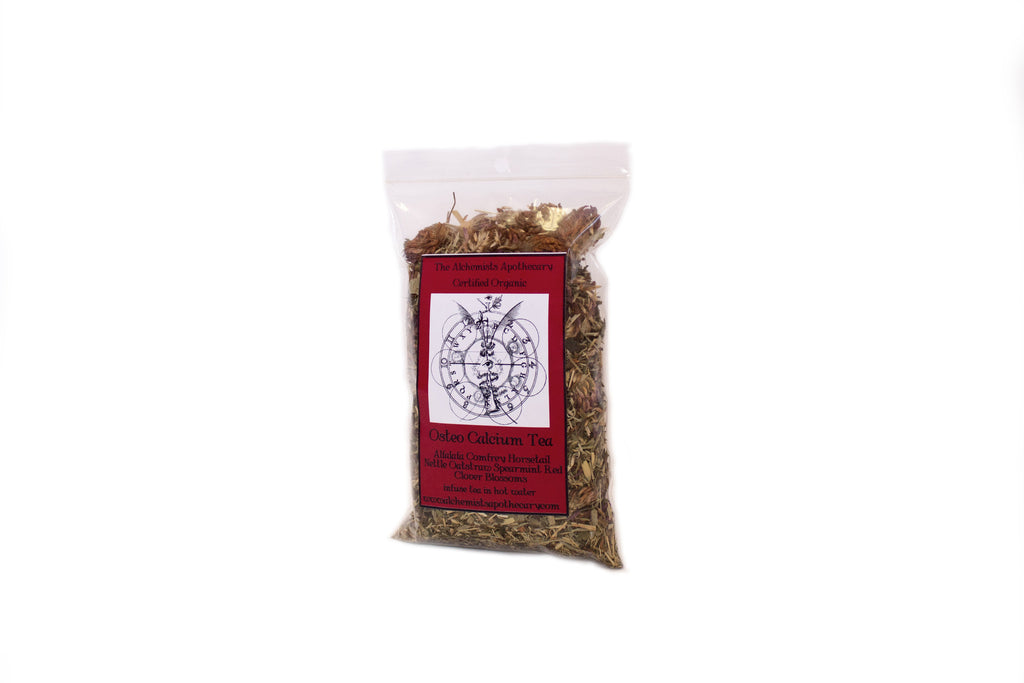 Osteo Calcium Tea
Certified Organic and naturally caffeine free. 4 oz. Loose tea with Al

falfa, Comfrey, Horsetail, Oatstraw, Nettle, Red Clover Blossoms

.

 This tea is easily brewed using the infusion method: p

ut 1-2 teaspoons of herbal tea into a tea infuser and place in a 6-8 oz size cup. Add 6-8 oz of boiling water and allow to steep for up to 3-5 minutes.