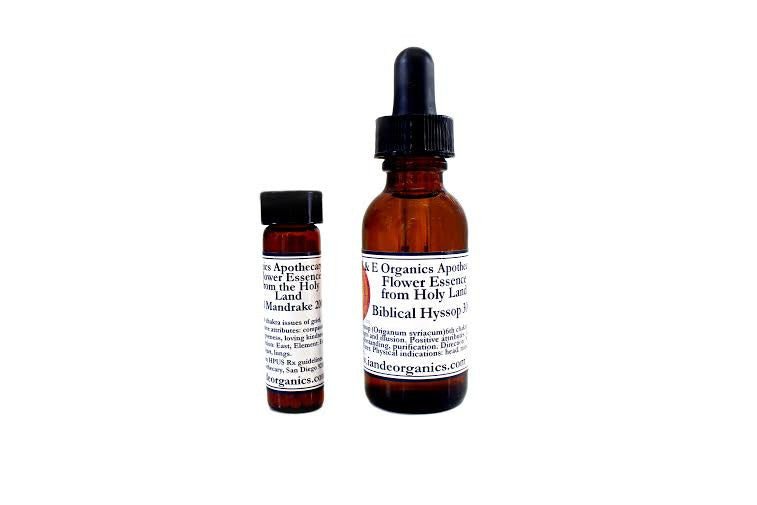 Flower Essence from the Holy Land ~ Fig
Fig (Ficus carica) 3rd chakra issues of shame, low self esteem, greed, control. Positive attributes: integrity, courage, responsibility, intuition, gratitude. Element: Water. Physical indications: liver, stomach, digestive system.
Wild crafted flowers from the Holy Land, purified water. Tinctures made from solar infusion and colloidal silver (less than 2000ppm) as a preservative. C3 Trituration. Hahnemannn method of dilution and succussion.
2 dram amber vial with black cap or 30ml amber glass bottle with black dropper top.