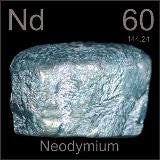 Atomic No. 60 Secret Lanthanide Remedy ~ Neodymium
Tough. Impervious. Inaccessible. Invulnerable. Armor. Rascal. Roguish. Twin.
Tough as if wearing armor. They have to prove they can do it. Conquer their fear and do it all. Challenge, courage, daredevil, forced, determined and decisive. Underneath they feel vulnerable, hide, secret cover, alone.
Arsenicum; Cold, fastidious; anxious emphasis on gaining or losing security.
Bromatum; Avoiding persecution, punishment, embarrassment.
Carbonicum; Value and worth in relation to productivity; general and personal.
Fluoratum; Syphilitic tendencies; superficial appearance/connection, hidden decay.
Iodatum; Warm; high metabolism and activity.
Muriaticum; Connection/disconnection; nurtured/not nurtured, disappointment.
Nitricum; Anticipatory anxiety; fear of high, narrow and "out of control" situations.
Oxydatum; Sensitivity and imaginary fears; inspired/inspiring; may feel victimized.
Phosphoricum; Sensitivity with imaginary fears related to dark, thunderstorms.
Silicatum: Cold, sensitivity to criticism, desire to reflect a fixed image to others.
Sulphuricum; Runs warm, disorderly, censorious, ego, desire for appreciation.
2 dram amber vial with black cap. C3 Trituration from source material. Hahnemannn method of dilution.