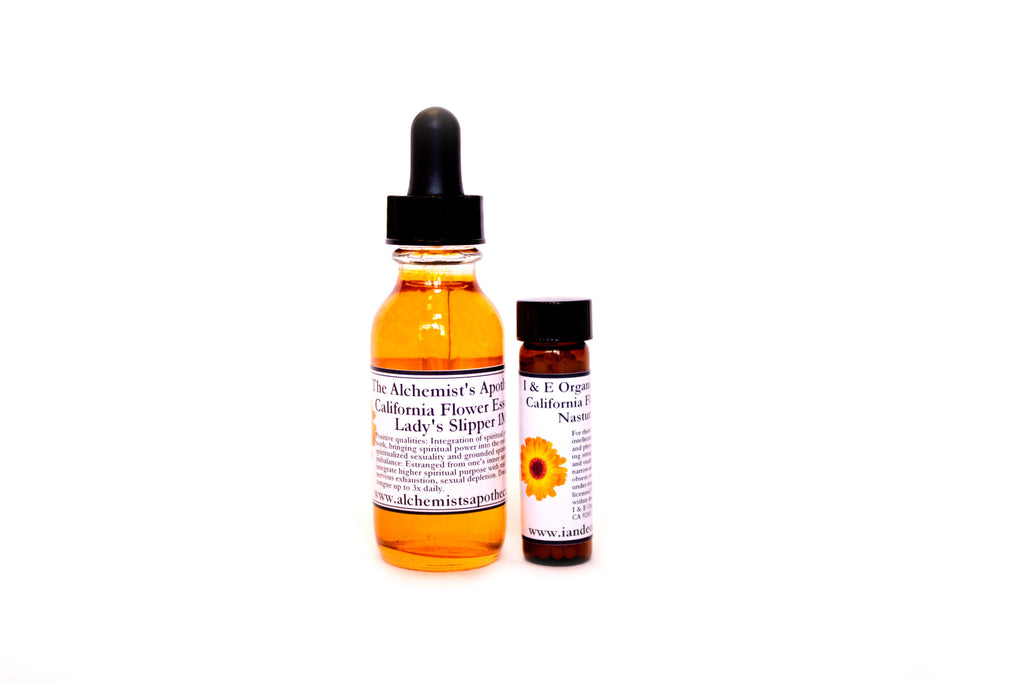 Flower Essences from California ~ Aloe vera
Helpful when one exhausts him/herself through work close to the point of breakdown. Helps the emotional and physical structure to get back into harmony. Nervous system is stimulated and the ethereal fluidium running between each cell is rejuvenated healing skin conditions. Insights stored in the heart are activated.
Flower Essences from California are created from certified organic and wild crafted California grown flowers and purified water using the solar method of flower infusion. Colloidal silver 2000ppm is used as a preservative. 
2 dram vial with homeopathic pellets or 30ml orange glass bottle with black dropper top.